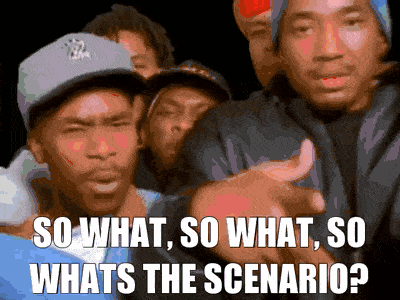 …it's "heel up, wheel up" for me as I start in a new position here at a university program in central Thailand, and my mind juices are flowing as I commence supervising teachers on their practicums. I'd like to have a powerful impact, but I need to be patient and cautious – NOT as if "shot out of a cannon". I'll write about various aspects of it here but, as usual, not particularly extensively. So there may be some imagination required – even some attempted "mind-reading" – if you would like to get beyond what's on the screen. Or you can always leave a comment and ask a question if there are any curiosities that call out for answers! 
Where to start? Well, since I'm only just right out of the gate, the basic scenario:
I'm the 'lesson plan supervisor' for 3 student teachers in their 5th year of a 5-year TEFL BA program. They are teaching at a public middle/high school for the semester. I will observe lessons over the next 3 weeks (before others observe them further), and receive and give feedback on all their lesson plans for 9 weeks.
One teaches 7th grade, another 10th, the other 12th. They teach 9 periods/week, 3 times each to three class sections of their grade.
They have their university-based lesson plan supervisor & lesson observers as well as a school-based mentor teacher. Theirs is a highly experienced teacher who is head of the English language instruction at their school.
The school serves a poorer population of families in the neighboring province, and the average English language proficiency level is on the lower end for this region.
I have been to the school only once to meet my three student teachers and their mentor teacher. I had short tour of the school from which I can assess the facilities as basic but functional.
I will drop-in observe lessons this week with a focus on the learner population and school/classroom context. Next week I will initiate teacher observations more formally.
The three student teachers and I have established an effective and active channel of communication via a private Line App group. This was quickly set up by one of them at the outset of the semester. I am also using Google Drive to host their lesson plans with my written feedback, and I'm using Google Forms to collect more info from them re: teacher beliefs, personal experiences as ELLs, resources, needs, etc.
 
That's all for now – just setting the scene today (for you, dear reader) and taking account (for me, dear delf).
Right. So yeah, I'll likely use this blog to keep some kind of simple running diary over the next little while, focused on how this practicum unfolds/ideas and issues that come up. I expect it to help me a) organize my thoughts in order to deliver effective supervision (reflection-for-action), as well as b) meditate on my experiences in order to imagine alternatives (reflection-on-action).
I may also continue to strrrretch to somehow someway include references to 1990s rap music as above here ;). Why? Because that kind of thing, I've found, tends to help make reflective practice activities feel more fun, creative, and vibrant to me. There's sometimes an air of stifling 'seriousness' around (self-)reflective practice that I can find make it less-than-uninspiring. Even calling blogpost-writing 'reflective' seems to add a lacquer of translucent stiffness. RP or RIP? Maybe it's just me being spoiled feeling like fun/vaguely clever pop-culture references, etc. effectively disarm encroaching formality. Is it just me who needs this to be fun? I don't think it is – I'd say I learned how this sorta kinda works (for me, for some) from the likes of Michael Griffin. Anyway, this might be a kind of 'reflection on reflection' thread I'm initiating here for this particular 'diary' series…we'll see if it has legs.
***
Anyway, back to what's actually going down right here, right now. Here is one bit of…I dunno, meta-advice? what do you call it…that I gave them just now:
In a future diary entry I'd like to write a bit about why I believe that this would be something important to acknowledge/establish early on. Cheers.